Now You See Me: The Second Act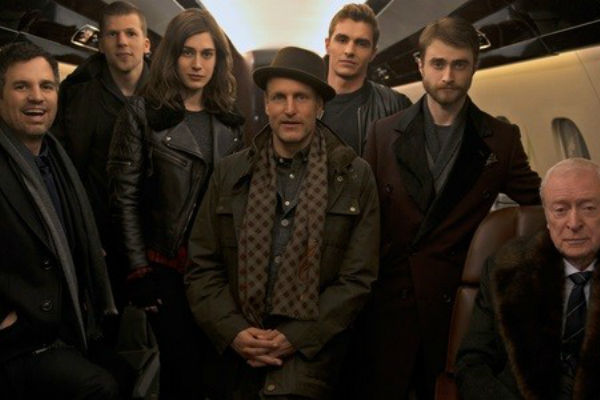 Kemunculan Daniel Radcliffe dalam foto cast Now You See Me: The Second Act memang menghebohkan. Pasalnya foto ini seakan mengobati rindu pada fans Harry Potter akan sosok Daniel Radcliffe untuk kembali berperan dalam film beunsur magis. Tapi sayangnya, Daniel tidak akan menjadi bagian dari kumpulan pesulap hebat, tapi dia akan menjadi villain.  Hmm, menarik ya. Daniel akan memerankan tokoh Walter Tressler, anak dari Arthur (Michael Caine). Film ini direncakanan rilis 10 Juni 2016.
Comments
Beberapa waktu yang lalu artis gambar konsep bernama Robert McKinnon merilis beberapa gambar dari senjata Wonder Woman dan Aquaman
Boseman mengatakan bahwa sepetinya film ini tidak mempunyai arahan yang jelas dari sang sutradara karena terlalu banyak pihak yang ingin ikut campur.
Gambar-gambar karya Christian Lorenz Scheurer ini dirilis dalam situs pribadi sang artis dan sebagian gambar tersebut mewakili momen penting dari Batman v Superman,