Batman v Superman: Dawn of Justice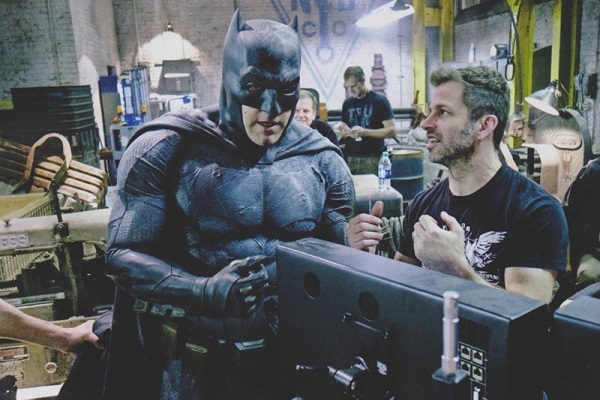 Setiap film Batman memulai syuting, pasti para penggila karakter ini terus memburu info akan film tersebut. Salah satu foto yang sempat ramai adalah foto yang memperlihatkan Batfleck sedang melihat monitor preview bersama sang sutradara Zack Snyder. Foto ini mungkin mengisyaratkan bahwa Ben Affleck juga turut berkolaborasi dengan Zack Snyder agar karakter Batman yang diperankannya lebih baik dari Daredevil. Batman v Superman: Dawn of Justice direncanakan rilis 25 Maret tahun depan.
Comments
Beberapa waktu yang lalu artis gambar konsep bernama Robert McKinnon merilis beberapa gambar dari senjata Wonder Woman dan Aquaman
Boseman mengatakan bahwa sepetinya film ini tidak mempunyai arahan yang jelas dari sang sutradara karena terlalu banyak pihak yang ingin ikut campur.
Gambar-gambar karya Christian Lorenz Scheurer ini dirilis dalam situs pribadi sang artis dan sebagian gambar tersebut mewakili momen penting dari Batman v Superman,