Star Trek Beyond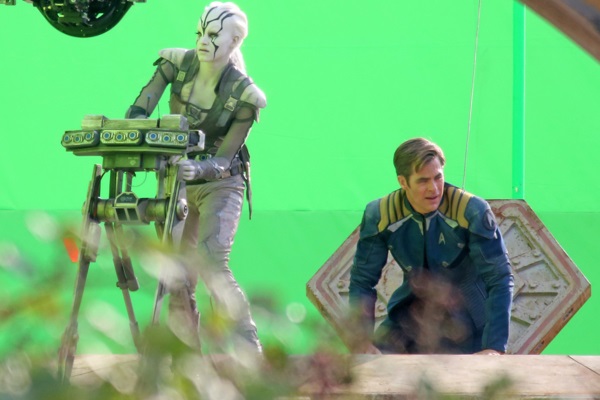 Meksipun film Star Trek Beyond banyak menggunakan studio dalam ruangan dalam proses syutingnya, namun ternyata ada beberapa scene yang diambil di lokasi outdoor. Ini lah celah yang digunakan oleh seorang mata-mata untuk mengambil gambar behind the scene saat proses syuting Star Trek Beyond. Dalam foto ini terlihat Captain Kirk (Chris Pine) yang sedang menggunakan seragan barunya. Namun justru yang menjadi perhatian adalah sosok alien aneh yang ada dalam foto tersebut. Alien tersebut diperankan oleh Sofia Boutella yang pernah bermain untuk film Kingsman: The Secret Service. Star Trek Beyond rencananya akan dirilis 22 Juli 2016.
Comments
Beberapa waktu yang lalu artis gambar konsep bernama Robert McKinnon merilis beberapa gambar dari senjata Wonder Woman dan Aquaman
Boseman mengatakan bahwa sepetinya film ini tidak mempunyai arahan yang jelas dari sang sutradara karena terlalu banyak pihak yang ingin ikut campur.
Gambar-gambar karya Christian Lorenz Scheurer ini dirilis dalam situs pribadi sang artis dan sebagian gambar tersebut mewakili momen penting dari Batman v Superman,