Tahun ini memang menjadi tahun yang sangat produktif bagi para penggiat film dunia. Banyak film blockbuster yang saat ini sedang digarap, agar bisa rilis tahun depan. Proses pembuatan film yang ditunggu-tunggu seperti Batman v Superman, Doctor Strange, dan juga Ghostbusters tentu menyedot perhatian ketika foto behind the scene film tersebut muncul di internet. Nah, di bawah ini ada sepuluh gambar behind the scene yang menarik dari berbagai film blockbuster yang akan dirilis tahun 2016 nanti.
Ghostbusters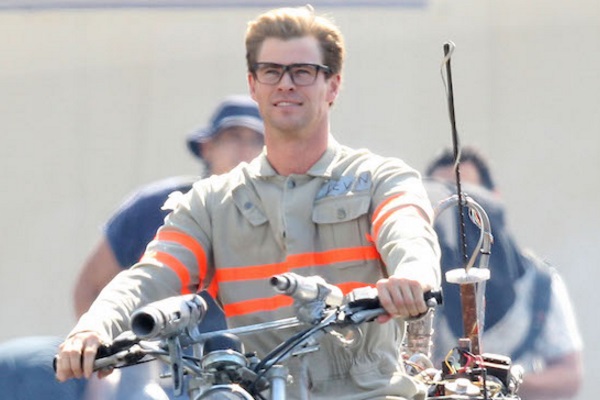 Film Ghostbusters versi terbaru nantinya akan didominasi oleh pemeran wanita sebagai tokoh utama. Bukan hal yang salah jika kamu skeptis, apalagi nyatanya Chris Hemsworth hanya akan menjadi resepsionis dalam Ghostbusters terbaru ini. Mengecewakan memang untuk aktor sekelas Chris Hemsworth hanya memerankan tokoh resepsionis. Tak lama setelah kabar Chris Hemsworth yang menjadi resepionis, foto Chris saat syuting film Ghostbusters mulai beredar di internet. Film Ghostbusters direncanakan rilis 15 Juli 2016.
Comments
Komentar yang dilontarkan oleh Stan ini cukup mengundang perhatian, mengingat dirinya merupakan pemeran di film Marvel Cinematic Universe.
siapa sangka, film Captain America: Civil War yang baru saja rilis ini benar-benar digarap setelah DC mengumumkan proyek Batman v Superman: Dawn of Justice?
2016 memang tahunnya pertarungan superhero. Kurang dari seminggu setelah Frank Castle dan Matt Murdock berseteru di musim kedua Daredevil, film pertarungan superhero besar pertama tahun ini, Batman v Superman: Dawn of Justice, dirilis di bioskop-bioskop [...]